October 1, 2018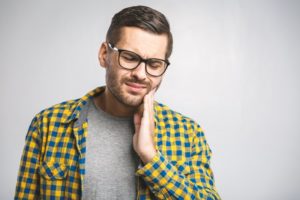 Did you know almost everyone has had some sort of tooth decay in their life? Additionally, it is estimated that over ¼ of people have untreated cavities. This leaves some questions: how do you know when you have decay? How do you know when to get a filling? Read on to learn the answers to these questions as well as what the filling procedure is like from your dentist in Somerville.
What is a Tooth Filling?
A filling is all about healing a damaged tooth. It is a dental restoration that removes decay and repairs the affected tooth. Your dentist can use various materials to fill and seal your tooth to keep the sensitive inside protected from decay. Tooth-colored fillings (made of composite resin) are popular to get if the decay is in a visible part of your smile.
What Are the Signs I Need a Filling?
Having a toothache or tooth sensitivity is the most common sign that you need a filling. Also, if you experience a sudden pain when you bite or chew, you may have decay that needs treatment. Below, find some other visible signs that you need a filling:
A hole you can see or feel
Dark spots on your teeth
Food that keeps getting stuck in the same place
A rough, chipped, or fractured tooth
A previous filling that is broken or lost
If you experience sudden pain, feel a tooth crack, or lose a filling, you should contact your dentist immediately to see them as soon as possible. They will be able to get you out of pain and make sure your smile is healthy.
What is the Procedure Like?
If you come into the dentist's office with any of the above symptoms, or you think you may have a cavity, your dentist will conduct an exam with an X-Ray to get a better look. They will be able to tell how large the decay is, how damaged the tooth is, and whether you'll need a filling.
No matter what type of treatment you'll end up needing, the tooth decay always has to be removed. Your dentist will carefully remove the decayed area, leaving as much of your natural, healthy tooth intact as possible. If there's too much decay, your dentist may recommend a dental crown because a filling won't be enough to protect your tooth.
After that, your tooth is cleaned and filled. Your dentist uses high grade materials that are shaped and hardened to create a healthy looking and functioning tooth restoration.
A simple filling is much better for your health and wallet than other more extensive restorative treatments for more severe dental issues. If you feel pain or see any of the visible signs, visit your dentist as soon as possible.
Meet the Dentist
Dr. DawnMarie DiGrazia takes pride in making her patients comfortable at her office. She enjoys providing quality care to her patients and increasing their confidence through improved smiles. She currently practices at Somerset Dental Arts, and she can be contacted through her website or by phone at (908) 722-2999 for any questions.
No Comments »
No comments yet.
RSS feed for comments on this post.
Leave a comment