September 8, 2021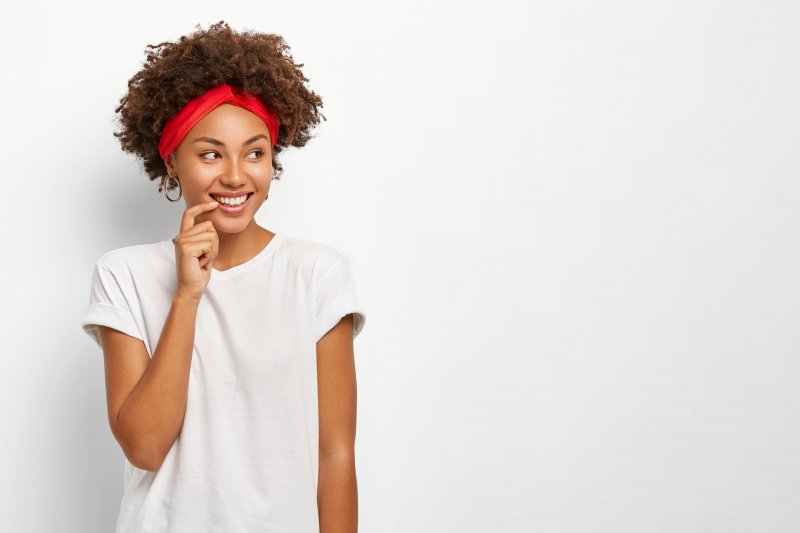 Are you thinking about having your teeth whitened? With annual industry-wide revenue of $11 billion, teeth whitening is an incredibly popular method of perfecting one's smile. Though professional whitening usually doesn't cause sensitivity, the same can't always be said for at home treatments. Here are some helpful ways to avoid teeth sensitivity after your whitening them.
Types of Teeth Whitening
When it comes to brightening your teeth, there are several routes you can take. Some of the most popular methods of whitening teeth include:
Whitening toothpaste which helps remove surface stains and generally contains mild abrasives like hydrogen or carbamide peroxide
Home-use whitening kits sold in grocery stores and at drug stores which use rinses, strips, trays, or brushes
In-office whitening treatments which contain more peroxide than at-home whiteners and tend to work faster than other options
Causes of Sensitivity
Tooth sensitivity may occur in patients during and after treatments that contain peroxide-based whiteners and will vary by product, dosage, concentration, formulation, and your health history. In some cases, sensitivity occurs due to the removal of microscopic amounts of mineral from your enamel. This exposes the dentin of the tooth resulting in temporary hypersensitivity which will decrease as the minerals are restored.
Unlike the ones used for professional teeth whitening, ill-fitting trays from drug store bleaching kits can cause sensitivity as well. Your chances of teeth sensitivity will go up drastically if you have cavities or gum disease, which a dentist will check for before a professional whitening treatment. Some people also experience short bursts of pain or sensitivity after whitening from cold foods or drinks, air, brushing and flossing, and eating acidic, sour, or sweet foods. Speak with your dentist before undergoing teeth whitening treatment to lessen your chances of sensitivity.
How to Prevent It
Teeth and gum sensitivity are usually temporary and stop after treatment has been completed. If discomfort persists, consult your dental health professional to find the root of the issue. Here are a few options that may provide some relief:
Use a lower concentration of tooth whitener or reduce the amount in the tray
Increase time between treatments or take a break until sensitivity has subsided
Use desensitizing varnish or treatment
Use gel or toothpaste to reduce tooth sensitivity
Avoid extremely hot or cold foods and drinks
Though there are many safe ways of whitening teeth, it can still cause sensitivity in some cases. Consider having your teeth professionally whitened since your dental health professional will know ways to avoid discomfort. Whether you do it yourself or in-office, enjoy showing off your new smile to the world!
About the Practice
Somerset Dental Arts is bringing exceptional dentistry to Somerville, Bridgewater, and Middlesex patients in their state-of-the-art office. From regular checkups to emergency care, Dr. DawnMarie DiGrazia and the rest of the highly skilled team provide a calming, rejuvenating experience you'll love. They aim to provide individualized care for each patient and offer reliable teeth whitening treatments that cause minimal sensitivity. Their convenient hours have been designed to accommodate your busy schedule so quality care is always within reach. Call their office at (908) 722-2999 or visit their website to learn more about teeth whitening.
Comments Off

on How to Avoid Teeth Sensitivity After Whitening
No Comments
No comments yet.
RSS feed for comments on this post.
Sorry, the comment form is closed at this time.