December 4, 2018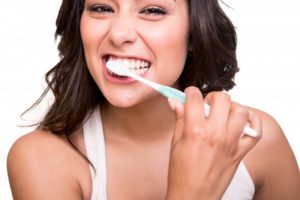 One of the most common dental problems facing Americans is tooth decay, but as long as it's identified early enough, there is a simple solution: to restore the tooth with a dental filling. While in times past this usually involved the use of an amalgam (mixture of different metals) filling, a new day has dawned. Read on as your dentist in Somerville reveals a better way to restore your smile to normal!
The Problems with Metal Fillings
Although metal fillings used to be the preferred method of addressing tooth cavities, the constantly evolving world of dentistry now offers an alternative. Before we explore it, though, let's take a look at some of the deficiencies of the amalgam filling:
The process of drilling into the tooth to gain access to the decay has been found to weaken the tooth's structure.
Metal has a tendency to expand and contract as the temperatures change. Over time, the stretching and shrinking can cause the surrounding tooth structure to weaken and eventually crack.
Because metal is subject to corrosion, over time rusting can occur that can lead to further tooth decay.
A final thought to keep in mind is that one of the main reasons dental crowns are needed is broken teeth. Thus, it's a better idea to avoid placing any alloys in your mouth that could fail prematurely.
The New Era of Tooth-Colored Fillings
With the tooth-colored method, a composite resin compound is used to match the color of your remaining teeth while restoring the damaged tooth. The process starts with the application of topical anesthesia to numb the treatment area, followed by an etching process that prepares the tooth to be restored.
Then, the composite resin material is applied directly to the tooth, shaped and cured using a special light.
A More Durable Restoration
In addition to providing a more aesthetically-pleasing restoration, the tooth-colored filling also offers the benefit of creating a stronger bond. That means you won't have to worry about it stretching and contracting when there are temperature changes or the chance of rust developing in your mouth.
Don't Wait – Act Now
If you suspect you have a cavity, it's important to be seen by your local dentist as soon as possible. That's because the longer you wait, the more severe the decay will become. If ignored for too long, a composite filling won't be a viable option.
Also, remember that you don't have to wait for signs of tooth decay to visit your dentist. Instead, reach out today to schedule a preventive care appointment so you can enjoy the best in dental health!
About the Author
Dr. Dawnmarie Digrazia earned her dental degree from the University of Medicine and Dentistry of New Jersey. She additionally maintains membership with the Academy of General Dentistry, which contributes to her providing top-notch dental care. Dr. Digrazia restores smiles with tooth-colored fillings at Somerset Dental Arts, and she can be reached for more information through her website.
No Comments »
No comments yet.
RSS feed for comments on this post.
Leave a comment