Restorative Dentistry – Somerville, NJ
Making Somerville, NJ Smiles that Dazzle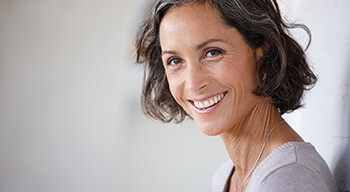 If you experience dental damage or tooth pain, contact us right away. The sooner the Somerset Dental Arts team gets started repairing your tooth, the more conservative the treatment options we can offer. Whether you need a simple filling to repair tooth decay or more advanced root canal or tooth replacement solutions, Dr. DawnMarie DiGrazia has the training and experience to offer comfortable, effective restorative dental care. Our Somerville, NJ dental office welcomes patients from nearby communities including Manville and Middlesex.
Traditional Dental Crown & Bridge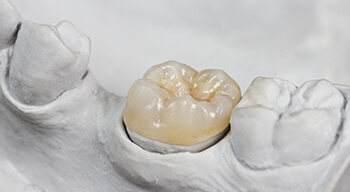 Dental crowns are the most commonly used restoration. A crown looks like a natural tooth, but the inside is hollowed out to fit over the top of a damaged tooth, restoring lost strength and structure. A fixed bridge combines a replacement tooth or teeth with two dental crowns, one on each end, to create a literal bridge over the gap. The dental crowns at each end of the bridge are attached to healthy teeth on either side of the missing tooth or teeth.
We offer dental crowns and fixed bridges in a variety of materials, each with its own advantages. Gold restorations are often recommended for rear teeth, which absorb the most impact. Gold is much more durable and creates the least wear against opposing teeth. Porcelain-fused-to-metal restorations are nearly as durable as gold crowns, but the porcelain layer over the top of teeth improves the cosmetic appearance. We also have Brux-Zir zirconia crowns that offer the strength and durability of gold combined with a more cosmetic appearance.
Crowns and bridges are placed over the course of two appointments. During your first visit, we prepare the tooth, capture bite impressions, and place a temporary. Once we receive the custom-crafted dental crown or bridge from the lab, you'll return to exchange the temporary for a custom restoration.
Learn More on Dental Crowns & Bridges
Tooth-Colored Fillings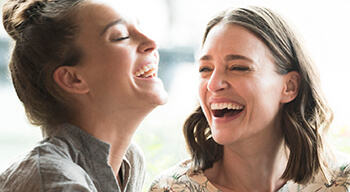 Minor dental damage or decay has traditionally been treated using silver-colored amalgam. But recently, tooth-colored composite resin has become the preferred restoration material. Unlike amalgams that were crafted outside the mouth and held in place by wedges carved into the healthy tooth structure, composite resin offers a more cosmetic solution. Placed directly onto the damaged tooth, composite resin does not require the removal of any healthy dental structure. Tooth-colored fillings form a stronger bond than is possible with silver fillings.
To apply a tooth-colored filling, we start by shading the composite resin to match your natural smile. Then, we numb the area to be treated, remove any damaged or decayed tooth structure, and apply an etching agent to the prepared tooth to create minute crevices where the filling material will attach to the tooth. Next, we apply the putty-like composite resin directly to the prepared dental structure. Once the filling is shaped into place, we use a curing light to harden the filling.
Dentures & Partials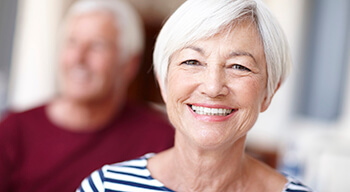 If you've experienced extensive tooth loss, a partial or full denture may be the best way to repair your smile. Partials are crafted to fill gaps in smiles, and dentures replace a full arch of missing teeth. Both are constructed by attaching replacement teeth to a gum-colored base. The partial is held in place with metal clasps; a full denture is molded to fit snugly against the gums, creating natural suction for maximum stability.
Learn More on Dentures & Partials
Root Canal Therapy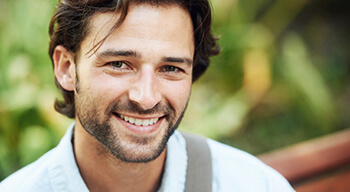 Tooth Extractions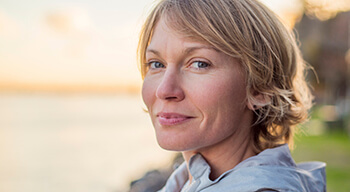 While the goal of restorative dentistry is always to repair damaged teeth, there are some occasions when removing the tooth is the best solution to maintain oral health. For instance, we may remove teeth in preparation for orthodontic treatment or prior to creating and placing a denture. Sometimes, damage or decay has advanced too far for the remaining dental structure to support a restoration. We may also suggest removing third molars, wisdom teeth, to prevent crowding or impaction.