July 14, 2022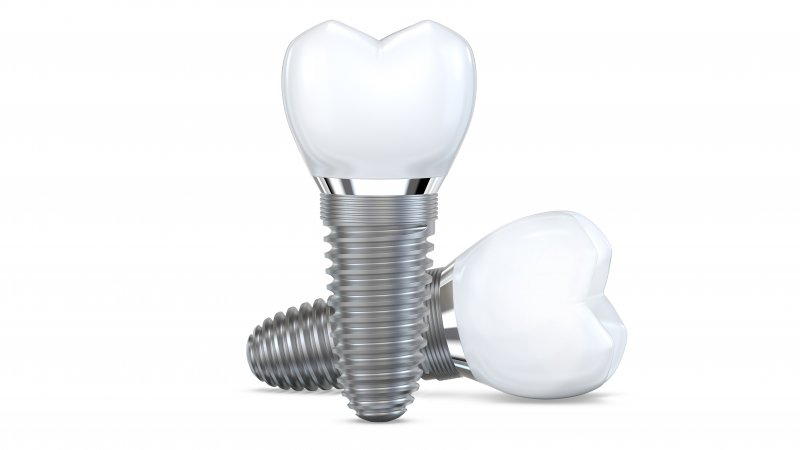 If you're considering tooth replacement, you've probably heard of dental implants. These prosthetics are a popular dental treatment for patients with missing teeth! However, you may not know how they differ from dentures and bridges. Are they really as good as people make them out to be? Well, your Somerset dentist is here to help. Here are four surprising facts about dental implants that you likely didn't know!
Dental Implants are Cavity-Proof
Unlike natural teeth, dental implants are made up of titanium and porcelain. As a result, they're naturally resistant to cavities. After all, the acids that cause tooth decay don't do much against metal and ceramic.
That said, though, your implant will still need care. Your surrounding teeth could get infected otherwise. If that happened, your prosthetic could loosen and raise your risk of implant failure.
They'll Boost Your Self-Confidence
Dentures and bridges are associated with being elderly and infirm, but that isn't the case for implants. No matter your age, they give you a beautiful, lifelike smile that boosts your confidence.
Even better, they function as well as natural teeth too. You won't have to worry about them slipping out like dentures might!
They're Highly Successful & Restore Your Bite
Patients sometimes fear that a dental treatment won't work as it should. For implants, though, that's very unlikely to happen. As they are today, their success rate stands at a staggering 95%!
Such high success, in turn, means they consistently improve your bite. While dentures only give you about 30% of your original chewing power, implants restore up to 70%. Therefore, those who use them can eat their favorite foods just fine.
Dental Implants Can Be Inexpensive
Dental implants are sometimes considered expensive, but that's not always the case. With the right tools, the cost can be inexpensive and affordable.
Consider your dental insurance, for instance. Depending on the policy, your coverage may reduce a good chunk of the expense. Your local dentist may offer discounts as well.
The procedure is also a good long-term investment. Compared to other ones that try salvaging damaged or decayed teeth, this treatment is often the least expensive choice. Plus, implants can keep your smile white and shiny for over twenty years when well-maintained!
Given the facts above, implants are the premier dental restoration. Talk to your local dentist to see if they can help you in the future!
About the Practice
Somerset Dental Arts is based in Somerville, NJ. As lead by head dentist Dr. DawnMarie DiGrazia, its team is equipped with the skills and technology for superior dental care. That said, the staff provide preventive, cosmetic, and restorative dentistry, including emergency dental treatments. Whether you need a dental checkup or a dental implant, Somerset Dental will meet your needs! For more information or to book an appointment, you can reach them at their website or by phone at (908)-722-2999.
Comments Off

on 4 Dental Implant Facts You Didn't Know
No Comments
No comments yet.
RSS feed for comments on this post.
Sorry, the comment form is closed at this time.