Dental Implants — Somerville, NJ
Replace Teeth to Enhance Smiles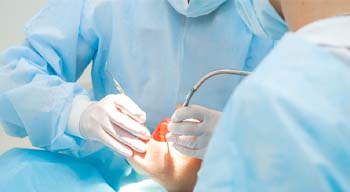 After tooth loss, finding a comprehensive solution is crucial for your smile health. Replacement options that don't restore the underlying root structure, as well as the visible crown, are insufficient for long-lasting results. That's why more and more dentists are recommending dental implants in Somerville. At Somerset Dental Arts, we partner with local specialists to place and restore the highest quality dental implant prosthetics. Call our team to schedule a dental implant consultation and find out more.
Why Choose Somerset Dental Arts for Dental Implants?
Partners with Highly Skilled and Trusted Implant Specialists
Modern Dental Technology in Comfortable Office
Multiple Financing Options Available
What Are Dental Implants?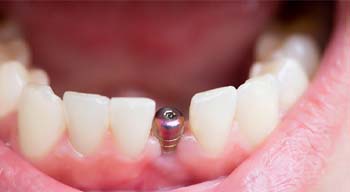 Dental implants are essentially prosthetic roots designed to hold dedicated restorations, such as crowns, bridges, and dentures. The entire implant consist of a titanium post, dedicated restoration, and abutment to connect the two together. Because of the way implants integrate with existing bone tissue, you can expect your tooth replacement to be incredibly long-lasting, natural-feeling, and capable of blending in with your existing teeth. Even if you're replacing an entire arch, your smile will continue to look lifelike thanks to the high-quality materials used for your prosthetic. These reasons and more are why so many dentists recommend them over traditional tooth replacement options.
The Dental Implant Process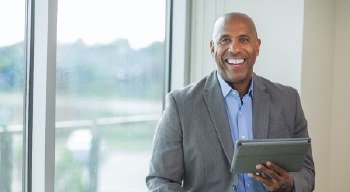 The first part of the dental implant tooth replacement process is the surgical replacement of the implant posts. For this phase of treatment, we'll partner with a local surgical specialist to ensure your implant is placed successfully and safely. Each implant is placed by making an incision in the gums and positioning the implant post into the jaw. Following the procedure, patients need to wait three to six months for the post to fuse with the gum tissue and supportive alveolar bone. This fusion process is known as osseointegration, and it allows the dental implant to mimic the natural function of tooth roots. Once this process is complete, you'll return to our dental office where Dr. DiGrazia will attach your tooth replacement.
Benefits of Dental Implants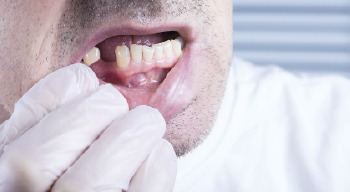 When considering the benefits of replacing missing teeth in Somerville with dental implants, it is hard to overlook the advantages you'll receive in comparison to other tooth replacement solutions. Some of these benefits include:
Improved appearance by keeping natural teeth in place and preventing changes in facial shape
Greater confidence
Improved oral health as a result of continued jawbone stimulation
No chance for decay in the restoration
Easy to clean and maintain
A restoration that can last 30+ years with proper care
Greater functionality while eating, chewing, and speaking
Who Dental Implants Can Help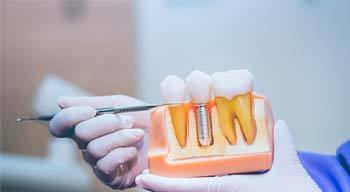 Dental implants are great for replacing one, multiple, or all teeth along a bottom or top row.
Missing One Tooth
Patients missing one tooth can receive a single implant that consists of a titanium post, metal abutment, and custom-made dental crown.
Missing Multiple Teeth
If you are missing more than one consecutive tooth, your dentist in Somerville can fuse dental crowns together to place on top of a single post. For three or more missing teeth, two dental implants are usually used to create an implant bridge.
Missing All Teeth
If you've experienced more advanced tooth loss, you should consider an implant partial or full denture. An implant partial denture is used to replace any number of missing teeth along an arch. Like a traditional partial denture, the base is molded to fit snugly between the remaining healthy teeth. Replacement teeth are attached to the base, and when connected to the dental implants, a partial completes a patient's smile flawlessly. A full implant denture is crafted to fit snuggly in position against the gums. We can typically support the denture with four to six strategically positioned dental implant posts.
When crafted and anchored properly, dental implants provide superior support and stability for the denture, and they typically need to be replaced or repaired less frequently. That makes dental implants a cost-saving alternative over the lifetime of your denture.
Understanding the Cost of Dental Implants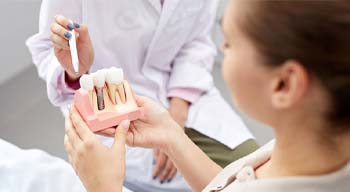 While more and more dental insurance companies are beginning to understand the necessity of dental implants, others are still apprehensive to offer coverage. But that doesn't mean this uniquely designed solution is out of reach. Even if your insurance company will not agree to cover the procedure itself, there are other factors that have you keeping more money in your wallet, such as:
Any possible pre-implant dental work (bone grafting, sinus lift, gum disease therapy)
Sedation/Anesthesia
Abutment
Custom restoration
Other factors that will make up the total cost of your treatment will include:
The number of implants needed
The location of implant placement
Materials used
Dental Implant FAQs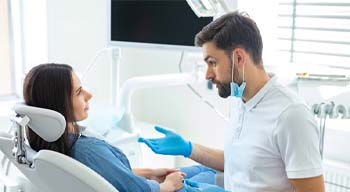 Even after reading through all the information given above, you may still have a few lingering questions about getting dental implants in Somerville. Since it's a major treatment that requires surgery, it only makes sense that you want to be well-informed before committing to anything. To help you out, we've decided to respond to some of the most common questions we get from patients about the process. If you don't see your specific question below, feel free to contact our team at Somerset Dental Arts for an answer!
How Long Do Dental Implants Last?
Dental implants are known for being one of the most permanent, long-lasting solutions for missing teeth. With proper care and maintenance, they can easily last patients well over 30 years! Of course, their exact lifespan depends heavily on the patient's oral hygiene, health, and lifestyle. To ensure your new smile lasts as long as possible, you must be diligent about brushing and flossing, visit your dentist every six months for a checkup and cleaning, and avoid poor habits that can damage your implants (i.e., chewing on ice, smoking, using teeth as tools).
Does Getting Dental Implants Hurt?
Since the dental implant process involves surgery, many patients are concerned that it will be painful. However, it'll be much more comfortable than you think. Our team at Somerset Dental Arts will take every step necessary to ensure you're completely relaxed and numbed before starting the procedure. Your mouth will be numbed with a local anesthetic and you'll most likely be sedated as well, lowering your body's ability to register pain. Although the surgery itself shouldn't hurt, your mouth may feel sore for a few days following the procedure. To minimize discomfort, take your pain medication as directed and use cold compresses.
What Can Cause Dental Implants to Fail?
Although dental implants have an impressive success rate of 95%, it's still entirely possible for them to fail. The two most common causes are peri-implantitis and failed osseointegration (the fusion of the implant to the jawbone). Peri-implantitis is a form of gum disease that results from poor dental hygiene, damaging the bone and gums supporting the implants. Some other causes that can increase your risk of implant failure are chronic teeth grinding, tobacco use, poor oral hygiene, certain medications, and health conditions. At your consultation, our dentist will discuss ways you can lower your chances of implant failure.
How Long Does It Take to Recover from Dental Implant Surgery?
No two smiles are the same, meaning the recovery timeline will vary from person to person. However, most patients can expect to return to their usual routine the day following their surgery. Avoid any strenuous exercise for the first week or so as it could delay healing. After the first couple of days, the bleeding and swelling should gradually stop. Make sure you take your prescribed medication as directed and diligently follow your dentist's aftercare instructions.
Maintaining & Caring for Your Dental Implants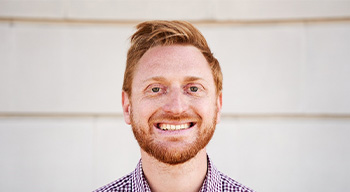 One of the biggest advantages of dental implants is that they can keep your mouth complete and healthy for the rest of your life. That said, to keep your implants, you need to protect them from damage and infection that could lead to failure. Luckily, maintaining dental implants is very simple; it's not much different from taking care of the rest of your teeth. Below are some basic steps to keeping your new smile safe.
Make Oral Hygiene a Priority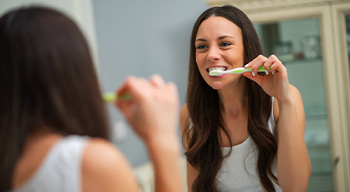 Dental implants need to be brushed and flossed along with the rest of your smile. Implant posts aren't susceptible to cavities, but if the tissues holding them in place suffer from gum disease, they may start to come loose. As such, you'll want to pay close attention to your gums while brushing to make sure you don't overlook any key areas. Flossing is important as well, as it's the most reliable way to protect your gums in the areas that a toothbrush can't clean on its own.
Eat a Healthy Diet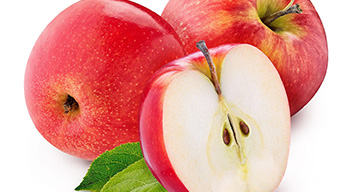 You can enjoy all of your favorite foods with dental implants. While planning your meals, try to limit how many hard, sticky, or sugary foods you're consuming daily; if you eat them too often, you could end up causing serious problems for your implants. It's a good idea to eat more foods with calcium and vitamin C, which are vital for keeping your jawbone and your gum tissues healthy.
Break Bad Habits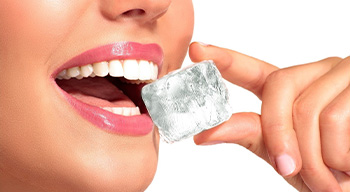 There are several bad habits that you might perform every day without thinking that can eventually cause dental implants to break or fail. Common examples of habits that can put your implants in danger include:
Chewing on ice, peppermints, and anything else that's especially hard.
Biting your fingernails or the end of your pen when nervous.
Using your teeth as tools to open packages and other containers.
All of these habits should be broken quickly so that they don't have a chance to damage your implants. You can replace bad habits with safer ones to protect your smile, such as keeping sugarless gum to chew on or always taking the time to find scissors when you need to open a package.
Schedule Regular Dental Checkups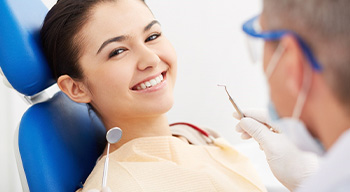 Checking on your implants will become part of your standard dental checkups once your mouth has healed and you've received your final restoration. Our team can check to see if there are any issues in your mouth that could lead to implant failure if left alone for too long. We can also remove any plaque or tartar that could eventually lead to gum disease. With regular preventive checkups and maintenance, you can ensure that your dental implants will stay in your mouth for many years to come.
Dental Implant Failure/Salvage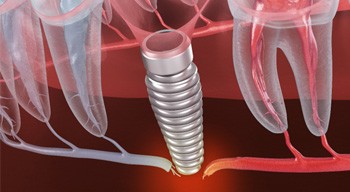 In rare circumstances, dental implants can fail due to infection, physical trauma, and other issues. If you notice that your implant post has come loose, or if you're experiencing unusual pain around the implant site, please call our office immediately. Our team can examine your mouth to figure out what the root of the problem is. Then we can put together a plan to address the issue so that you can enjoy a healthy smile again. In cases where the implant post needs to be removed, you might be able to receive a new one after your treatment.
Learn More