Dental Implants – Somerville, NJ
Replace Teeth to Enhance Smiles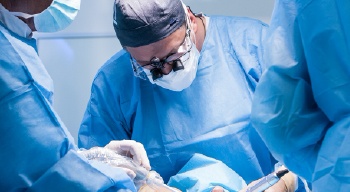 After tooth loss, finding a comprehensive solution is crucial for your smile health. Replacement options that don't restore the underlying root structure, as well as the visible crown, are insufficient for long-lasting results. That's why more and more dentists are recommending dental implants in Somerville. At Somerset Dental Arts, we partner with local specialists to place and restore the highest quality implant-retained dental prosthetics. Call our team to schedule a dental implant consultation to find out more.
Benefits of Dental Implants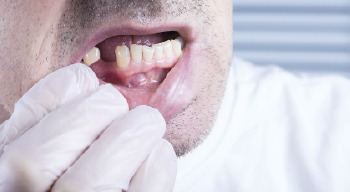 When considering the benefits of replacing missing teeth in Somerville with dental implants, it is hard to overlook the advantages you'll receive in comparison to other tooth replacement solutions. Some of these benefits include:
Improved appearance by keeping natural teeth in place and preventing changes in facial shape
Greater confidence
Improved oral health as a result of continued jawbone stimulation
No chance for decay
Easy to clean and maintain
A restoration that can last 30+ years with proper care
Greater functionality while eating, chewing, and speaking
Indications for Dental Implants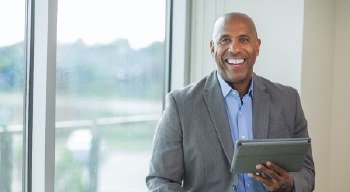 Dental implants are great for replacing one, multiple, or all teeth along a bottom or top row.
Missing Single Tooth
Patients missing one tooth can receive a single implant that consists of a titanium post, metal abutment, and custom-made dental crown.
Missing Multiple Teeth
If you are missing more than one consecutive tooth, your dentist in Somerville can fuse together dental crowns together to place on top of a single post. For three or more missing teeth, two dental implants are usually used to create an implant bridge.
Missing All Teeth
If you've experienced more advanced tooth loss, you should consider a dental implant-supported partial or full denture. An implant-supported partial denture is used to replace any number of missing teeth along an arch. Like a traditional partial denture, the base is molded to fit snugly between the remaining healthy teeth. Replacement teeth are attached to the base, and when connected to the dental implants, a partial completes a patient's smile flawlessly. A full denture is crafted to fit snuggly in position against the gums. We can typically support the denture with four to six strategically positioned dental implant posts.
When crafted and anchored properly, implant-supported restorations provide superior support and stability for the denture, and they typically need to be replaced or repaired less frequently. That makes dental implants a cost-saving alternative over the lifetime of your denture.
Teaming Up with The Best Surgical Specialist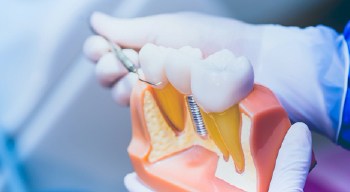 The first part of the dental implant tooth replacement process is the surgical replacement of the implant posts. For this phase of treatment, we'll partner with a local surgical specialist to ensure your implant is placed successfully and safely. Each implant is placed by making an incision in the gums and positioning the implant post into the jaw. Following the procedure, patients need to wait three to six months for the post to fuse with the gum tissue and supportive alveolar bone. This fusion process is known as osseointegration, and it allows the dental implant to mimic the natural function of tooth roots. Once this process is complete, you'll return to our dental office where Dr. DiGrazia will attach your tooth replacement.
Understanding the Cost of Dental Implants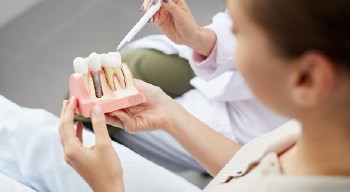 While more and more dental insurance companies are beginning to understand the necessity of dental implants, others are still apprehensive to offer coverage. But that doesn't mean this uniquely designed solution is out of reach. Even if your insurance company will not agree to cover the procedure itself, there are other factors that have you keeping more money in your wallet, such as:
Any possible pre-implant dental work (bone grafting, sinus lift, gum disease therapy)
Sedation/Anesthesia
Abutment
Custom restoration
Other factors that will make up the total cost of your treatment will include:
The number of implants needed
The location of implant placement
Materials used
Learn More About the Cost of Dental Implants