September 15, 2022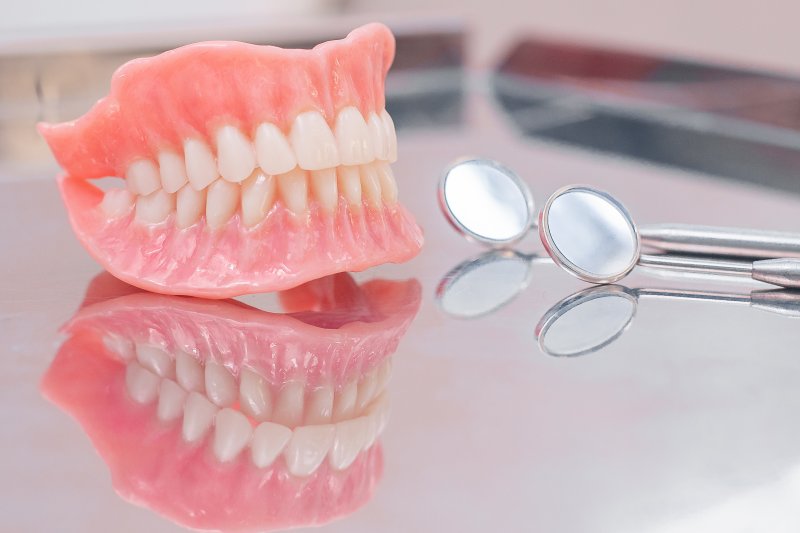 If you're getting dentures for your missing teeth, you probably want them right now. After all, having them sooner means a faster restoration of your smile! Following your first dental visit, though, you'll have to wait a while before you can wear them. As you might imagine, dentists can't make dentures in just a single day. For a better idea of the treatment time, take it from your Sommerville dental practice. Here are the four major factors involved in getting dentures.
Whether You Need Tooth Extraction
If you need teeth pulled from your mouth, it'll take longer to get your dentures. That fact is only natural, as a dentist can't place the prosthetic until your extraction sites heal. Furthermore, this recovery process can vary depending on the situation. Based on the sites' size and your oral health, healing could take anywhere from a few weeks to several months.
The Denture Creation Process
Once your dentist approves the treatment, they'll take impressions of your mouth ridges and measurements of your "bite" pattern. These things and a wax mockup will be sent to a lab that makes your final prosthetics. In particular, they'll form the specifications that ensure personalized and well-fitted false teeth.
Fitting & Adjusting the Dentures
After the measurements are taken, you'll visit the dentist a few times for adjustments to the mockup. This way, your future dentures will fit correctly and match your face. It certainly wouldn't do if your false teeth were too big, long, short, or narrow for your mouth. They'd harm your looks in such scenarios, so adjustments are necessary.
Placing the Dentures
After the adjustments, your dentist will place the dentures in your mouth. They shouldn't feel uncomfortable for you, but it's not uncommon to have some initial sore spots. Plus, your mouth needs to adapt to wearing, eating, and speaking with them. Once you adapt to these things, though, your new smile will look and work like your old one.
Even if it's annoying, the wait for your future dentures is well worth it. As such, try to be patient while you work towards your restored smile.
About the Practice
Somerset Dental Arts is based in Somerville, NJ. As led by Dr. DiGrazia, our practice will meet your dental needs in a state-of-the-art venue. To that end, we perform high-quality preventive, cosmetic, and restorative dentistry, including emergency procedures. Our office also uses the latest advanced dental technology, thus ensuring amazing results. For more information or to book an appointment, you can reach us on our website or by phone at (908)-722-2999.
Comments Off

on How Long Will I Wait to Get My Dentures?
No Comments
No comments yet.
RSS feed for comments on this post.
Sorry, the comment form is closed at this time.