October 5, 2022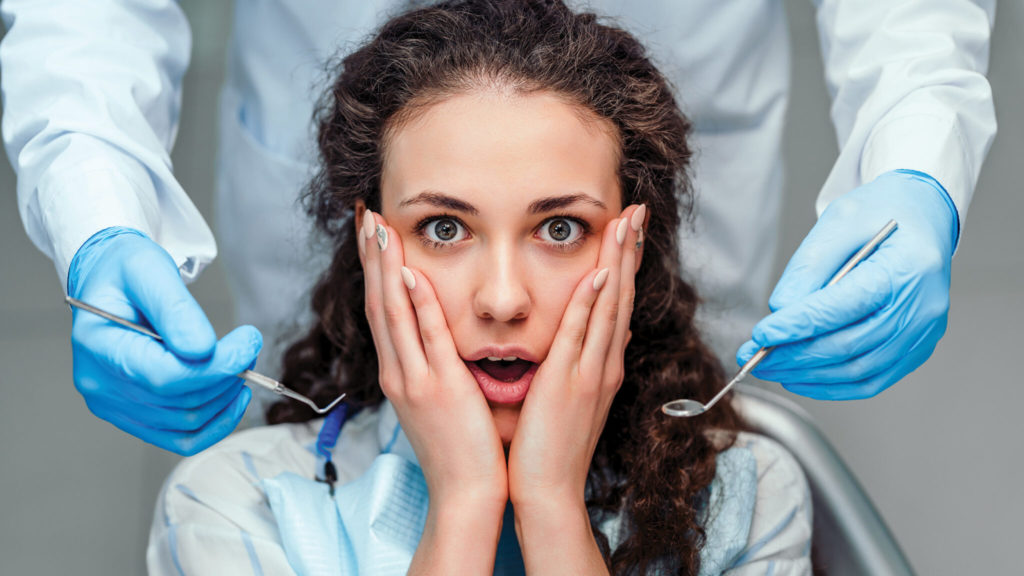 Every October, many people prepare to go trick-or-treating, to attend costume parties, or to make sensational seasonal snacks for work or school. As a holiday closely associated with sweets, the many sugar-filled treats of Halloween can do a lot of damage to your smile. In the spirit of the season, read on to learn about three oral health statistics that will convince you to care for your smile all year long.
#1: Terrifying Tooth Decay
Nearly 18% of children ages five to 19 and 91% of adults ages 20 to 64 have at least one cavity. Cavities are areas of decay that often form when you don't take good enough care of your teeth. Sugars in the foods we eat and the beverages we drink feed oral bacteria. These oral bacteria will then release acids, which damage our enamel. Enamel is the protective outer layer of the tooth, and our pearly whites will be more susceptible to decay when it's damaged.
#2: Ghastly Gum Disease
Over 47% of adults aged 30 and older as well as 70% of adults over 65 have some form of gum disease. Gingivitis is the first stage of gum disease and is easy to treat. In many cases, it can even be reversed. But, if you wait too long to receive treatment, it will progress into a more serious infection called periodontitis.
During this stage of gum disease, pockets will form in the bone. They will begin to collect debris, which can lead an even worse infection. The gums will also likely begin to recede, and the jawbone will start eroding. If things get bad enough, teeth may fall out or need to be extracted. Brushing twice per day for two minutes and flossing nightly is generally enough to prevent gum disease from developing.
#3: Dastardly Dental Visits
Did you know that approximately 37% of adults aged 18 and over didn't visit the dentist in 2020? These are several reasons why people don't visit the dentist, including fear, anxiety, and worrying about how they'll pay for treatment. For those who have dental insurance, it likely includes two free preventive visits per year. For those who don't have insurance, many dentists offer financing so you don't have to pay for treatment all at once. Some even offer membership plans for benefits and discounts.
Whether it's the Halloween season or any other time of the year, it's important to make sure you're properly caring for your smile. by doing this, you can prevent oral health issues from developing and keep your smile healthy and beautiful for years to come!
About the Practice
Somerset Dental Arts is a practice full of oral health professionals who are here to make you smile. Led by Dr. DawnMarie DiGrazia, they treat patients with the exceptional care they deserve and go out of their way to ensure that you enjoy your visits. They offer a variety of treatments to help you prevent cavities, gum disease, and other oral health issues so you can keep your teeth looking their best all year long. If you are interested in learning more about Somerset Dental Arts' services or want to set up an appointment, visit their website or call their office at (908) 722-2999.
Comments Off

on 3 Frightening Oral Health Statistics
No Comments
No comments yet.
RSS feed for comments on this post.
Sorry, the comment form is closed at this time.