Preventive Dentistry – Somerville, NJ
Protecting Somerville, NJ Smiles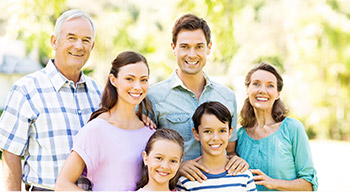 We offer general and preventive dental care that keeps patients' smiles whole and healthy for life at Somerset Dental Arts. Dr. DownMarie DiGrazia and her friendly team would love to offer you outstanding dentistry services in our comfortable, state-of-the-art dental office in Somerville, NJ. Whether it has been six months or six years since your last dental checkup, you're welcome in our dental office! Contact us to schedule an appointment for preventive dentistry in Somerville, NJ today. We welcome patients from nearby Bridgewater and Middlesex, too.
Dental Checkups & Teeth Cleanings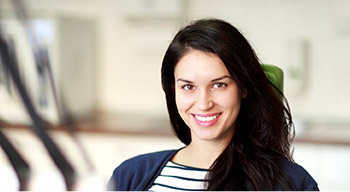 By visiting the dentist two times a year, patients reduce their risk for tooth decay, gum disease, and other oral hygiene concerns. In the past, patients would typically only visit the dentist when they noticed toothache pain or serious dental damage. But waiting until there is already pain results in the need for advanced dental care, and also increases the patients' chances for tooth loss. At regular dental checkups, we examine your smile carefully screening for warning signs of common oral health concerns, including:
Tooth decay
Gum disease
Temporomandibular joint (TMJ) dysfunction
Teeth grinding and clenching (bruxism)
Oral cancer
One of our skilled hygienists will complete a cleaning, removing plaque and tartar buildup from every surface of your teeth. Then, Dr. DiGrazia will sit down with you one-on-one to discuss any areas for concern and your possible treatment options. We're always happy to answer any questions you may have and explain and demonstrate at-home care techniques.
Dental Sealants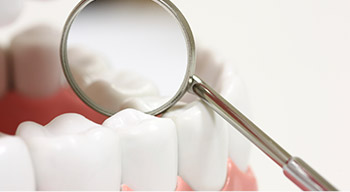 Dental sealants offer one of the fastest and most effective preventive dentistry services. If your teeth have deep pits and grooves or you struggle with frequent decay, applying a clear coat of dental sealant can help protect your smile. We simply apply the sealants to the surface of teeth in liquid form. Then, we use a curing light to harden the sealant material. Once in place, sealants are completely invisible to the naked eye.
Nightguards for Bruxism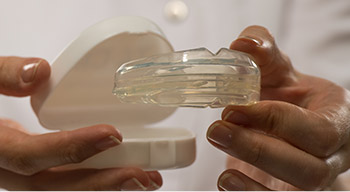 Do you grind or clench your teeth at night? Nighttime teeth grinding is an oral health condition known as bruxism. Many patients suffer from bruxism for years without knowing. It's more than a bad habit — bruxism can lead to severe dental wear when left untreated. You are unlikely to be able to stop this unconscious habit on your own, but we can create a custom nightguard that will place a protective barrier between teeth.
Oral Cancer Screening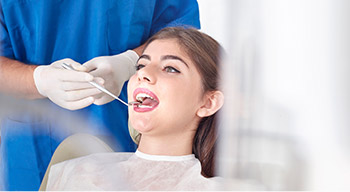 According to the Oral Cancer Foundation, the best way to reduce oral cancer-related deaths is with regular oral cancer screenings. At Somerset Dental Arts, we use the OralCDx brush biopsy to test for oral cancer at the first indication that something may be wrong. With this method, a brush is pressed against any discolored areas or soft tissue that varies in texture compared with the surrounding tissue. The brush captures samples from every layer of abnormal tissue. The sample is then sent to our lab for testing.
Fluoride Treatment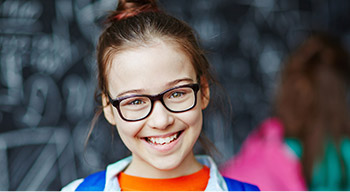 One of the key nutrients in the development of healthy teeth and bones, fluoride strengthens bone tissue and reduces the risk of decay by attracting minerals that fortify tooth structure. As teeth develop, fluoride should be ingested to improve bone density — but once teeth erupt from the gum line, ingested fluoride has minimal impact. Instead, the teeth benefit more from topical applications with fluoridated toothpastes and mouthwashes. Younger patients who are developing their hygiene routines and adults who are more prone to decay may also benefit from professional-grade topical fluoride treatments in our dental office.
Clinpro Toothpastes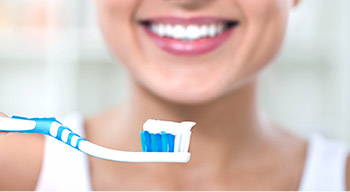 For most patients, store-bought toothpastes and mouthwashes are enough to keep teeth healthy and free from bacteria, plaque, and tartar. Other patients struggle to control plaque and tartar and can benefit from daily cleanings using professional strength Clinpro toothpastes. Don't hesitate to ask Dr. DiGrazia or your hygienist about Clinpro at your next appointment.