Meet Your Somerville, NJ Dental Team
While much of your experience at Somerset Dental Arts will be with Dr. DiGrazia, you and your family will also get to know the other crucial half of our dental office: our wonderful dental team! When you call our dental office, you'll speak with Nicole first. Once you're ready for your appointment, sit back and let Jennifer, our dental hygienist, perform her magic. Our dental assistant, Daniela, will be there each step of the way! Learn more about the team serving Somerville, Bridgewater, and Middlesex today.
Nicole Campbell, Office Manager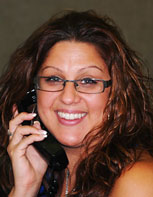 In her role as treatment coordinator and office manager, Nicole leaves no stone unturned. She sees it as her duty to make sure that our patients are well-informed about all aspects of their treatment and helps them to achieve excellent dental health. Nicole is in charge of day-to-day operations, scheduling, payment options, and presenting treatment plans to patients. She's been in dentistry for almost 15 years, and she's spent all of that time at Somerset Dental Arts.
Nicole helps make sure our dental office atmosphere is very family oriented, and she enjoys working with Dr. DiGrazia to learn new skills alongside the rest of the team. Nicole enjoys that her job offers her the opportunity to talk to and help patients with everything they need. She can also help patients for whom English is difficult — solving problems for people and helping them work out issues is one of her talents. Nicole is a mom with two daughters, and she enjoys hiking at Lockwood Gorge and A.C. Beach.
Jennifer Shu, Senior Hygienist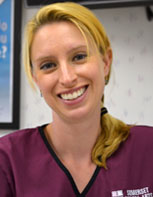 Jennifer is our senior hygienist and has been part of our dental team since 2001. She is best known for her easy-going nature and keen ability to relax patients during their dental visit. Each of us thinks we are the worst patient in the dental chair — until we experience a true professional like Jenn!
Some of Jenn's training includes screening for oral cancer, treating gum disease, teeth whitening, and taking digital x-rays and intraoral camera images. She can answer many questions you might have about your smile, and she says she enjoys listening to patients' varied concerns. Jenn is married with one daughter and two dogs, and she enjoys reading, exercising, and traveling.