Emergency Dentist – Somerville, NJ
Fast Pain Relief & Smile Restoration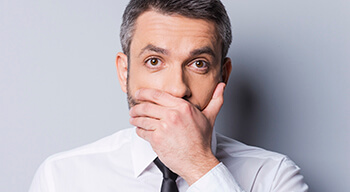 If you or a loved one is experiencing a dental emergency, please don't hesitate to call Somerset Dental Arts right away. Whenever possible, we'll schedule an emergency appointment for you on the same day you call. If you're unsure whether the damage or pain you're experiencing requires urgent dental care, please give us a call anyway. We'll discuss your situation and help you determine the best way to get your smile back on track.
How to Handle Common Dental Emergencies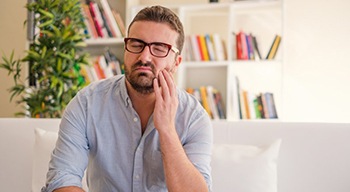 As a trained emergency dentist in Somerville, Dr. DiGrazia is prepared to handle virtually any dental problem that may develop. Our team can also provide guidance over the phone for minimizing the damage to your smile until your appointment. In the meantime, you may want to read through these general tips for handling common dental emergencies:
Toothaches
Take an over-the-counter pain reliever (ibuprofen, acetaminophen, etc.) as needed, but do NOT place it directly on the sore tooth. Doing so may irritate your gums, worsening your pain. Severe toothaches often indicate an infection deep inside the tooth that warrants root canal therapy.
Chipped/Broken Tooth
Cover any jagged edges of the remaining tooth with dental wax or sugar-free gum to prevent it from hurting the soft tissues in your mouth. Holding a cold compress to your face in ten-minute intervals can lessen the severity of both pain and swelling. We'll do all we can to save the tooth, but if it is too damaged, an extraction may be necessary.
Knocked-Out Tooth
If you can get to our office within an hour of your tooth being knocked out, we may be able to reattach the tooth. Call our office immediately so that we'll be prepared to see you. To preserve your tooth in the meantime, gently rinse it off (holding it by the crown, not the root) and keep it in your cheek pocket or a container of milk. The tooth must remain wet to be viable for reattachment.
Lost Filling/Crown
After cleaning off your restoration, you might be able to temporarily reattach it using denture adhesive, petroleum jelly, or a dab of toothpaste. However, you should still contact us so that we can permanently seat the crown or filling back on your tooth. Until then, avoid chewing with that area of your mouth.
How to Prevent Dental Emergencies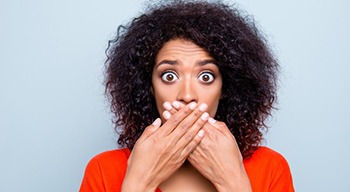 By their very nature, dental emergencies are unpredictable. That said, you can still take certain precautions to minimize their chances of suddenly popping up and ruining your day. For example, maintaining a good oral hygiene routine at home and visiting us twice a year for routine checkups can go a long way in preventing dental emergencies. You should also wear a protecting mouthguard if you grind your teeth or play sports, and break bad oral habits such as smoking.
Understanding the Cost of Emergency Dentistry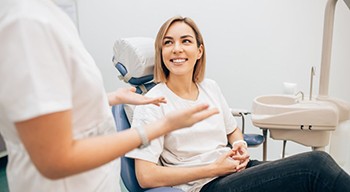 Due to the nearly endless possibilities of dental emergencies, there is no fixed cost of emergency dental care. For instance, a mildly cracked tooth will require different treatment than a fully dislodged tooth, so the associated fees will also differ. At Somerset Dental Arts, we accept a variety of popular dental insurance plans, including Delta Dental Premier, and BlueCross BlueShield. We'll even handle the claims paperwork for you. For those without insurance, we can help you split up your payment costs with CareCredit.
Emergency Dentist FAQs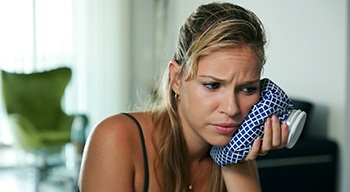 After reading through the above information, you know a bit more about the most common dental injuries, important prevention tactics, and the cost of visiting your emergency dentist in Somerville. If you want to dig deeper to be as prepared as possible, we are here to help! Since many of our patients prefer to do their research online, you'll find the answers to a few of the most frequently asked questions below. Of course, if you'd like to speak directly with our team, don't hesitate to give us a call!
How Do I Know If I Should Go to the ER or the Dentist?
Since most hospitals don't have a dentist on staff, you should always contact your dental team first. With that being said, if your injury results in a potentially life-threatening condition, like a broken jaw or difficulty breathing, then you should call 911 or head to your nearest ER. All other smile-related injuries, like a lost filling or cracked tooth, need to be treated swiftly by your emergency dentist. That way, you can get the fast, effective, long-lasting relief you deserve.
When Is a Root Canal Necessary?
In the early stages, a decayed tooth can be restored with a simple filling. However, once the damage has penetrated your enamel and reached the inner layer (the pulp), a root canal becomes necessary. If you've never had one before, you'll be happy to know that it's not the scary procedure that its reputation makes it out to be. In fact, root canal therapy doesn't cause pain, it eliminates it!
Will My Insurance Cover Dental Emergencies?
Possibly! The answer to this question depends on the fine print of your dental plan. While some providers cover 50% to 80% of the cost of restorative services, like dental crowns, others include a complimentary emergency exam annually. If you are unsure of your benefits, don't hesitate to let us know! Our team has extensive experience filing claims and maximizing your coverage, and we will make understanding the cost as straightforward as possible.
How Do I Schedule a Same-Day Appointment with an Emergency Dentist?
We are proud to offer early morning, evening, and weekend hours to our patients, so we are always available when you need us most. The best way to schedule a same-day appointment is by giving us a call. From there, our team can get a better understanding of your unique situation, take a look at our calendar, and set a time for you to come in and visit our emergency dentist in Somerville, Dr. DiGrazia. Until then, use a cold compress, rinse with a mixture of salt and water (which will help keep the area infection-free), and take over-the-counter pain medication as directed.
If you sustain a dental injury, priority number one is to get the fast, effective relief you need. That starts with a call to our office!