Emergency Dentistry – Somerville, NJ
Pain Relief & Smile Restoration from Your Emergency Dentist in Somverville, NJ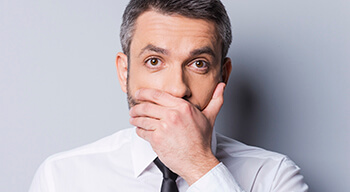 If you or your loved ones experience a dental emergency, please don't hesitate to call Somerset Dental Arts right away. Whenever possible, we'll schedule an emergency appointment for you on the same day you call. If you're unsure whether the dental damage or pain you're experiencing requires urgent care, please give us a call anyway. We'll discuss your situation, and help you determine whether you should come in right away or if you can wait until dental office hours for an appointment. Some of the most common dental emergencies we treat include:
Broken, chipped, cracked, or lost teeth
Broken, chipped, cracked, or lost dental restorations
Severe toothache that may indicate a need for root canal therapy
Damaged or bent dentures
If you're ever concerned that your dental emergency may be life threatening, please proceed immediately to your nearest emergency room for care. Once your safety is assured, Dr. DiGrazia will work with you to repair any dental damage.