Clear Aligners – Somerville, NJ
Straighten Your Smile Invisibly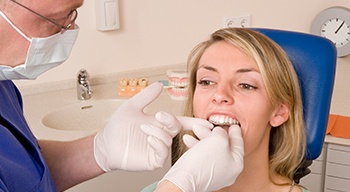 Straight, healthy teeth and beautiful smiles are things all of our patients deserve, but not every patient has naturally straight teeth. At Somerset Dental Arts, we offer a number of cosmetic solutions to improve the appearance of flawed teeth. For those patients who want to straighten their smiles without metal brackets and wires, we offer treatment with the clear aligner orthodontic system. These alignment tray orthodontic treatment plans allow us to partner with patients to discretely improve the appearance and function of misaligned teeth. If you want to learn more about Invisalign or SureSmile call to schedule a cosmetic dentistry and orthodontics consultation today. We'll partner with you to find a treatment option that meets your needs and delivers a healthy, flawless smile.
What are Clear Aligners?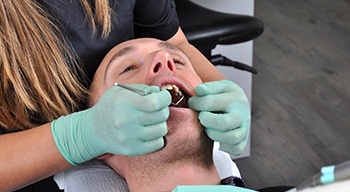 Clear aligners are a unique alignment tray orthodontic system. It moves individual teeth and/or the entire bite into ideal alignment over the course of about 12 months of treatment. For many patients, this is a subtler, more comfortable alternative to traditional braces.
How Do Clear Aligners Work?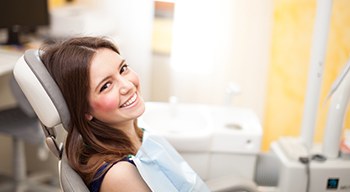 Traditional braces place pressure on individual teeth to move them into position by attaching brackets to the fronts of teeth. These brackets are connected by wires that can be adjusted to shift teeth. Clear aligners place this same pressure on teeth using a series of clear plastic alignment trays. Each set of aligners represents the smile one step closer to the desired end result. You'll need to wear each aligner for about two weeks. Then, exchange your current aligners for the next set in the series. You'll continue this progress as directed with just a few short checkups until you achieve your desired smile alignment.
What are the Benefits of Clear Aligners?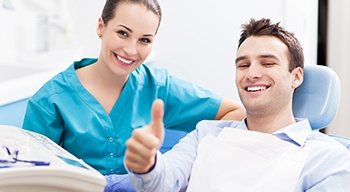 Compared with traditional bracket and wire braces, patients can expect to experience a number of treatment benefits using clear aligners, including:
Saved time – shorter overall treatment time (8 to 18 months) compared with traditional braces (18 to 24 months), and less frequent dental office visits throughout the course of treatment.
Improved comfort – shifting teeth will always involve some discomfort, but without the metal brackets and wires that irritate soft tissue, most patients experience improved comfort using clear aligners.
Removed hassle – there's no need to change your oral hygiene routine or diet during Invisalign treatment. Instead, simply remove your alignment trays during meals and while brushing and flossing. Then, return them after to continue your treatment.
Am I a Candidate?
As the clear aligner orthodontic techniques have been honed over the past several decades, more and more tooth alignment concerns can now be addressed using aligners. Originally, clear aligners were only recommended for slight tooth misalignment or spacing concerns. Today, we can use clear aligners to correct advanced alignment issues like over, under, and crossbite. The only way to know for sure that you're a good candidate for clear aligners is to call to schedule a consultation with our skilled cosmetic dentistry team. We'll evaluate your smile and help you find the right treatment option.