Teeth Extractions – Somerville, NJ
Removing Problem Teeth For a Healthier Smile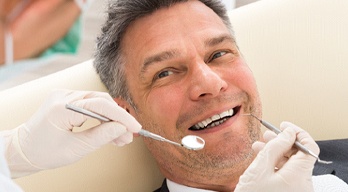 At Somerset Dental Arts, Dr. DiGrazia focuses on prevention and restoration to save your teeth whenever possible. But, in some cases, removing a tooth is the best course of action for both your current and future oral health. Fortunately, we offer multiple ways to replace missing teeth that will beautifully restore your smile's appearance as well as your ability to eat, speak, and smile with ease. If you have any questions about teeth extractions in Somerville, NJ or if you'd like to schedule a consultation, contact us at any time!
Why Would You Need an Extraction?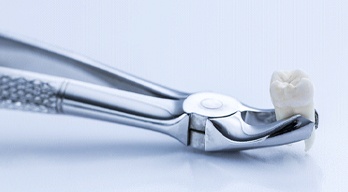 Here are just some of the reasons Dr. DiGrazia may recommend an extraction:
A severe cavity or fracture that can't be repaired with a filling or crown
Wisdom teeth that are likely to cause other problems
Advanced gum disease where the teeth are loose or painful to chew on
Before getting dentures
As a solution for overcrowding, especially before orthodontic treatment
An accident or injury where a tooth has been damaged beyond repair
What Is the Extraction Procedure Like?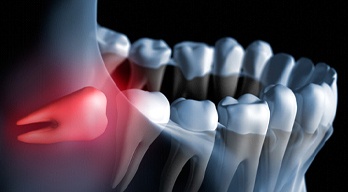 Depending on your needs, we'll either recommend a simple or surgical extraction. And since your comfort is our top priority, we're happy to discuss sedation options for either type of procedure. A simple extraction is done for teeth that have fully come through the gums and are in one piece. Dr. DiGrazia will begin by numbing the area before loosening the tooth with special instruments and removing it cleanly in one piece. Since you'll be numb, you won't feel any pain but you will feel some pressure.
A surgical extraction is done when the teeth are broken in pieces or have only partially come through the gums. After numbing the area, Dr. DiGrazia will make an incision in the gums to remove the tooth and will place stitches in the extraction site to promote healing. Afterward, we'll talk about any pain medication you may need and how to care for the area at home while it's healing.
During your consultation, we'll talk about which type of extraction procedure is right for you and answer any questions you may have. And, as needed, we'll also review your options for replacing missing teeth down the road.
Replacement Options For Missing Teeth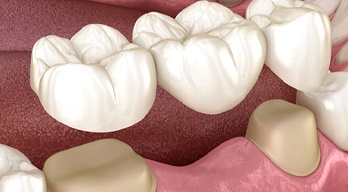 As a dentist Somerville, NJ, we may recommend any of the following replacement options after an extraction. Everyone has unique needs, so we'll discuss the pros and cons of each choice in person to help you make the best decision.
Dentures and partials – A full or partial denture is made from a plastic or acrylic base that contains prosthetic teeth. A partial denture includes clasps that grasp onto your remaining teeth for support. A full denture stays in place with natural suction and dental adhesive.
Dental bridge – A dental bridge can replace 1-3 consecutive missing teeth. It requires that you have two healthy teeth on either side of a missing space to support a prosthetic tooth in the middle.
Dental implant – An implant is a titanium post that replaces the root of a missing tooth, giving it unmatched chewing strength and stability. Implants are completed with either a dental crown, bridge, or denture, depending on how many teeth are missing.
If you'd like more information about tooth extractions or would like to schedule an appointment, give us a call today.