TMJ Therapy – Somerville, NJ
Preventing & Relieving Jaw Pain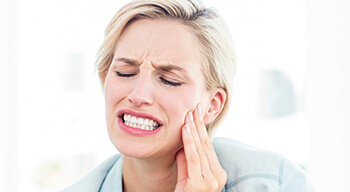 If you experience jaw pain when opening and closing your mouth or find yourself unable to fully extend your jaw, you may be suffering from a dysfunction of the temporomandibular joints (TMJ). When this happens, call Somerset Dental Arts right away. We offer a variety of treatments and therapies to relieve pain and renew health. Contact our team to find out more or schedule an appointment. We welcome patients from Bridgewater and Manville to visit our Somerville, NJ dental office.
Diagnosis & Treatment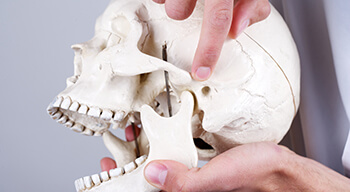 Before we create a treatment plan, we'll need to offer an accurate diagnosis. We'll start by capturing digital x-rays of the jawbone. Then, we will visually and tactilely examine the movement of the jaw when opening and closing. We complete similar screenings as part of regular checkups, where we look for the common indicators of TMJ dysfunction (TMD) that you may not notice yourself. Let us know right away if you experience any of the warning signs of TMJ:
Jaw pain when chewing or speaking
Inability to fully extend the jaw or complete jaw immobility
Clicking or grinding sound when the jaw opens and closes
Chronic radiating jaw, head, neck, or back pain
If we determine you are suffering from TMD, we'll create a treatment plan. There are a number of potential treatments to relieve TMJ pain, and the one that is right for you depends on your unique treatment plan.
Equilibration & Occlusal Adjustment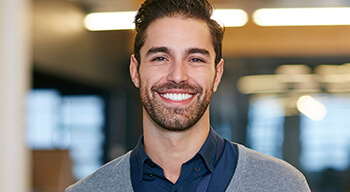 We may need to adjust the occlusion, the way the bit fits together, to relieve stress or strain on the jaw that leads to TMD. There are a number of ways to achieve equilibration of the jaw. For some patients, daily stretching exercises allow the jaw to reset to a more comfortable position over time. Others may need orthodontic treatment with braces or retainers to reposition teeth, so they fit together in a more comfortable position.
Occlusal Splints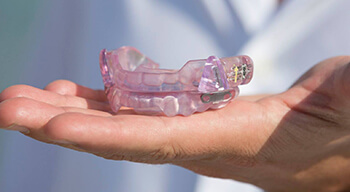 We offer nightguards customized to fit individual smiles in order to protect teeth from the potential damage of nighttime teeth grinding and clenching. We can also craft nightguards that adjust the jaw to rest in the most comfortable position free from the excessive strain that can lead to TMD. When worn nightly, patients typically begin to experience relief from TMJ pain and restoration of jaw movement within a few days or weeks.