August 4, 2021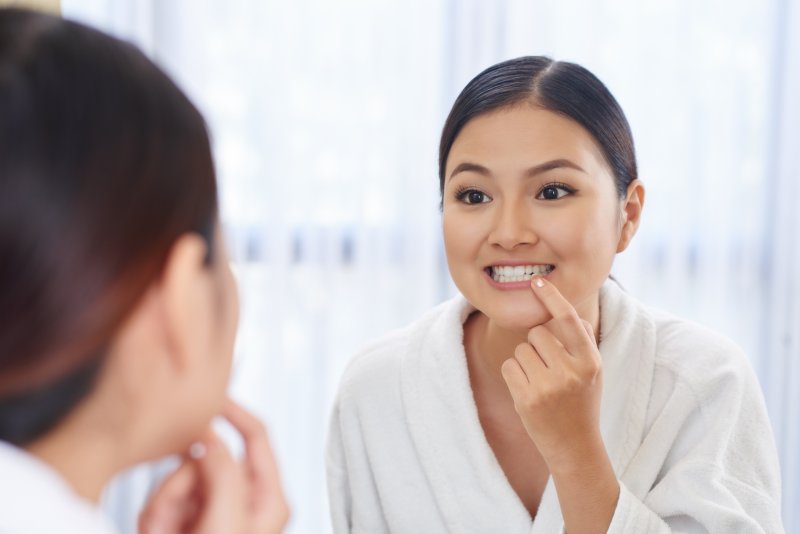 "I want to brighten my smile, but money is tight right now. I bet getting a teeth-whitening kit at the supermarket will get the job done. What could go wrong?"
That is probably the thought process that leads to most purchases of teeth-whitening products from the store. While the whitening does not last long, that is not even the primary concern. Using these products too frequently to combat their short effectiveness can lead to bigger issues than the shade of your smile.
How Does Store-Bought Teeth Whitening Work and For How Long?
When you buy a teeth-whitening product, it will contain a bleaching agent that is typically made of peroxide. The type and strength of peroxide will determine whether surface stains will be eliminated or if the stains below the surface will be removed.
Most products you buy in the store are only designed to remove surface stains. With that in mind, products like whitening toothpaste and a whitening pen don't work well because they are washed off almost immediately. Even if the whitening agent was strong (it's not), it normally wouldn't be on your teeth long enough to make a major difference.
Over-the-counter whitening products generally last a couple of months before a touchup is needed. Meanwhile, take-home whitening products from your dentist usually last several months, while teeth whitening at the dentist's office lasts about a year.
What are the Risks with Over-the-Counter Teeth Whitening Kits?
If you do choose the over-the-counter route, overexposure to the whitening solutions on your teeth is the main concern to avoid. Leaving the products on too long can begin to cause erosion of enamel, which will lead to sensitive teeth, sometimes permanently. People use the product and, because the results aren't good enough, they soon try again, but this will only cause further irritation.
If tooth sensitivity and gum irritation during the whitening process are not temporary, you may have been overexposed. A change in the color of your gums is also a warning sign.
A severe side effect, like tooth damage, is more likely if you have active gum disease or untreated cavities. Should you have lingering side effects from your store-bought whitening attempts, it is important to halt use of the products and contact your dentist immediately.
It is necessary to know the risks when you attempt teeth whitening with a store-bought kit, but remember that you have choices in pursuit of your winning smile and it is valuable to consider the solutions your dentist can offer, as well.
Why is Teeth Whitening with Your Dentist the Safe Bet for Lasting Results?
All of the teeth whitening products you get at the dentist's office have the American Dental Association (ADA) Seal of Acceptance, which tells you that the product meets ADA guidelines for safety and effectiveness.
Currently, only dentist-dispensed home-use products containing 10 percent carbamide peroxide and office-applied products containing 35 percent hydrogen peroxide have this seal. Over-the-counter bleaching products are not endorsed by the ADA, because the organization believes that professional consultation is important to ensuring safe and effective use.
It is important to know that even safe teeth-whitening products will not be effective on tooth-colored fillings or bonding.
About the Author
Dr. DiGrazia and her team at Somerset Dental Arts take great pride in being able to solve dental problems for her patients and helping them regain confidence in their beautiful smiles. She is a member of the Academy of General Dentistry and New Jersey Dental Association. For your in-office teeth whitening needs, general oral health questions, or to schedule an appointment, visit our Somerset Dental Arts website or call (908) 722-2999.
Comments Off

on Exercise Caution with At-Home Teeth Whitening
No Comments
No comments yet.
RSS feed for comments on this post.
Sorry, the comment form is closed at this time.